It can be useful to find the owner of a domain name either to check who is behind this or that site before making online purchases or to make a proposal for the redemption of a domain name. With this in mind, there are databases that you can search through the site often called "whois".
In our example we will use the "whois" page of Switch.ch (nic.ch) : whois.nic.ch: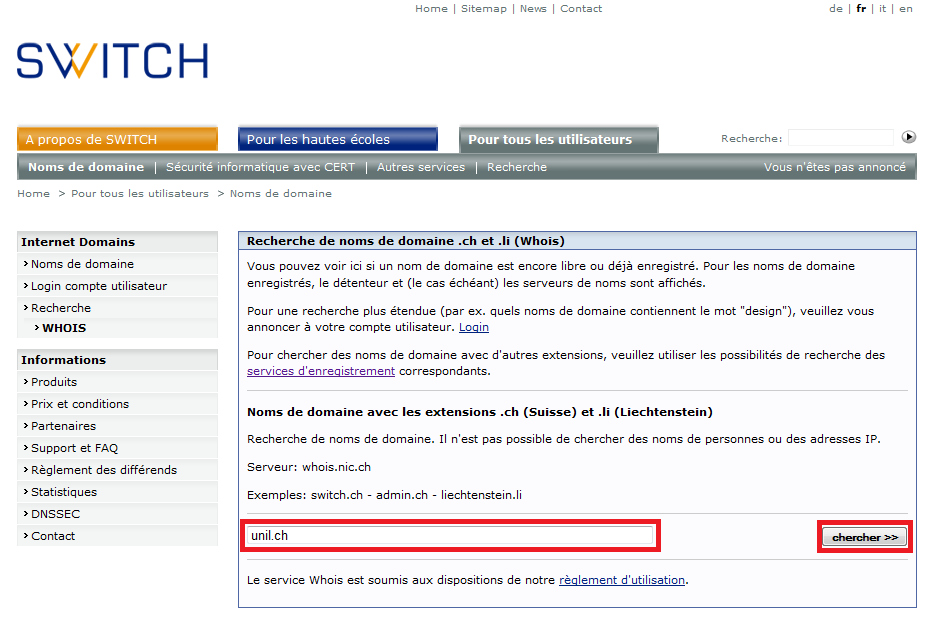 Fill in the search field with the domain name for which you want to know the details and click on "search".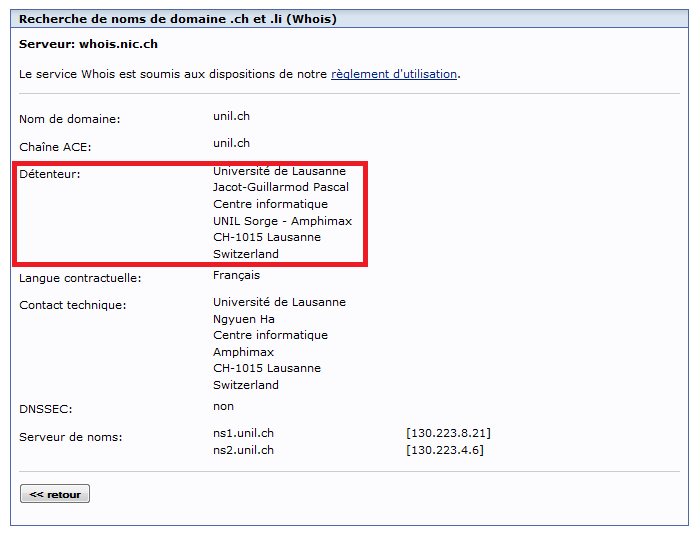 above the result for "unil.ch" as one can expect if the domain name is registered in the name of the University of Lausanne.
Other information is generally available such as the technical contact, billing contact, name servers.